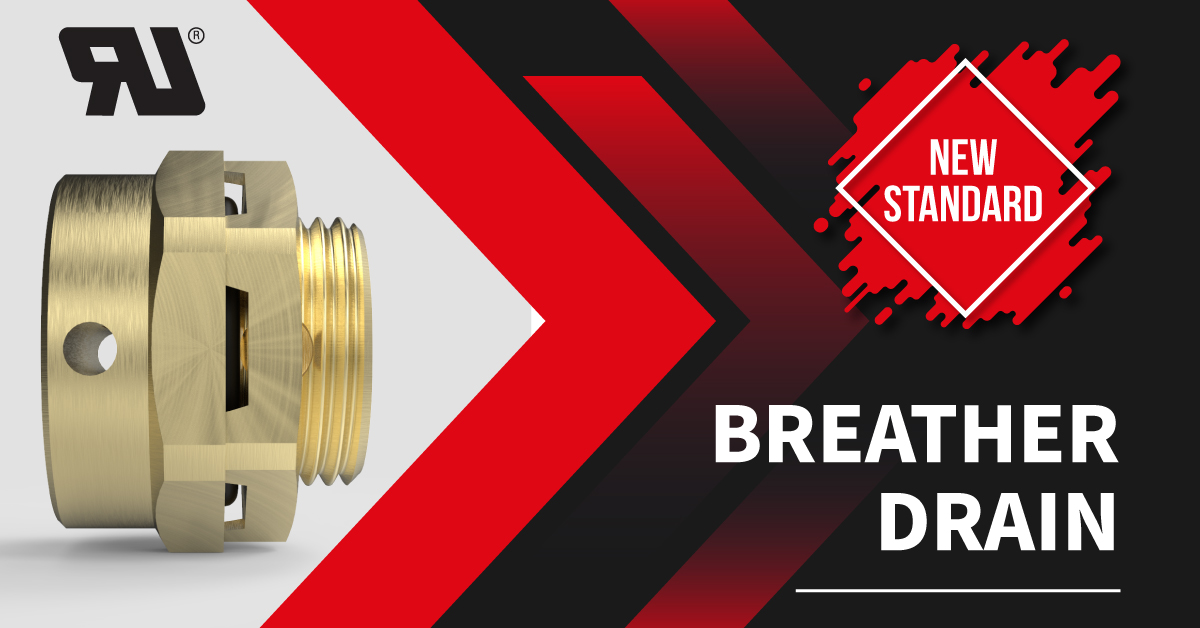 Our customers consistently seek the highest safety certifications and Peppers has built a strong reputation for providing global accreditations.  We've not only updated all our certificates* to fall in-line with new standards but we've also added Underwriters Laboratories (UL) to our Breather Drain Range**.
When it comes to electrical safety in North America, UL is widely recognised as one of the leading safety certification companies and the go-to company for certification. UL is a global independent safety science company with more than a century of expertise innovating safety solutions.
All manufacturers that are UL certified, have to agree to OSHA guidelines and monitoring.  In order for them to apply the UL mark to their products, they must agree to rigorous examination, testing and follow-up surveillance of their manufacturing process and procedures and maintain compliance with nationally recognized safety standards.
* From September, the ATEX & IECEx markings on all Peppers accessories have moved over to CML.
** Peppers range of Breather Drains are intended for indoor or outdoor use in the appropriate hazardous area locations. The Breather Drain is primarily designed to allow an enclosure to breathe with its surrounding atmosphere.  This effectively prevents moisture build up inside the enclosure.