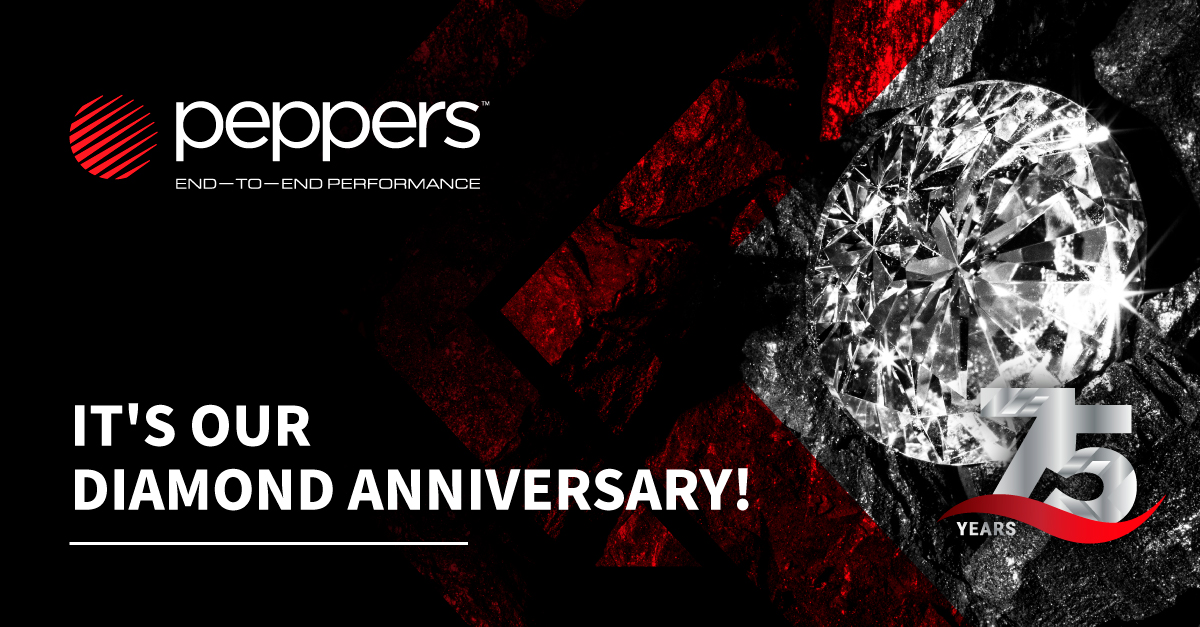 Diamond comes from the Greek word 'adamas' meaning unconquerable and enduring. As we celebrate 75 years, we cannot think of a better symbol to epitomise how we have endured and conquered to be considered one of the leading cable gland manufactures in the world.
Tush Thakore, Peppers' Managing Director, says that "We've hit the 75 year milestone because we grew at a slow and steady pace, we never borrowed, we knew our market and we committed to always keep the provision of exceptional customer service our ultimate priority. Our ethos has never wavered."
Read the full article about how our Stock Controller went to MD here
As we look ahead, we must always look back and remind ourselves of where we came from, why we have endured and why we have kept our sparkle!