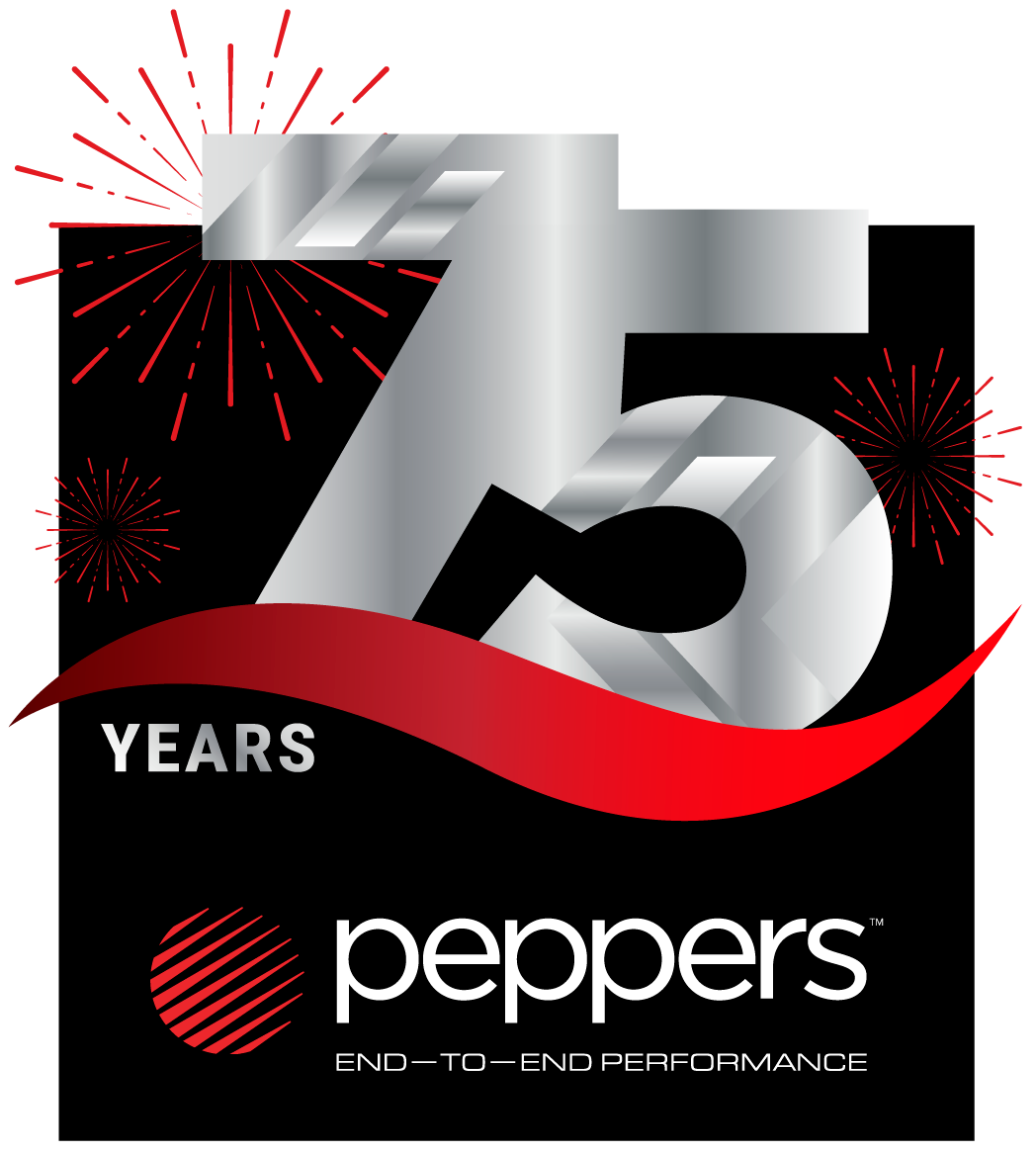 We always say that we are a company that thrives on the personal service we provide, one that takes huge amounts of pride in our staff and the retention of our people, nothing could demonstrate that more than hearing that our Managing Director has been with Peppers for thirty-nine years, starting his journey as a Stock Controller.
When business graduate, Tush Thakore walked into the job centre in 1984, as he had done on a weekly basis for nine months, he was met by the usual absence of any roles suitable for his qualifications. He was told about a Stock Controller's job at Peppers and despite being overqualified, he insisted he wanted to interview for the role.
After successfully winning the role, he saw an opportunity to use his knowledge which led to him computerising the whole stock system, the success of which firmly cemented his place within the company.
From his role as Stock Controller, he was soon promoted to Sales Manager, then Commercial Manager and so he went on, until he took the seat at the head of the table as Managing Director in 2006.
Looking back, Tush has a unique insight not only into Peppers, but into the industry as a whole. Back in 1984, their client list was small, with nearly all of their business tied up with two customers, whilst the majority of the rest were based abroad via distributors.
It is the purposeful slow growth of Peppers that is at the heart of its success and Tush firmly believes that refusing to rush, borrow or try to compete with substantially larger cable gland suppliers is why they can celebrate this milestone anniversary.

Tush has always been passionate about his work. For him, running Peppers wasn't just a job, it was a calling. He was determined to make it the best cable gland provider in the market.
When asked what made Peppers stand out from the rest, Tush would often use his favourite analogy – Peppers was like Marks and Spencer in a world full of Tesco's. He wanted his customers to choose Peppers, even if their products were more expensive than their competitors. Because at Peppers, they weren't just getting a superior cable gland, they were getting a service that money simply couldn't buy.
Over the years, Peppers had become one of the top competitors in their industry. Tush had vowed to never sell the soul of the company to compete with the larger conglomerates, where faceless service was the norm. He believed that consistency and attention to detail were crucial to their success. That's why he still struggles to stay off the shop floor, even after all these years.

Tush is a self-confessed control freak, but he has managed to build a team that shared his approach to the business. They are all hands on deck when it came to rush orders or large orders that needed more manpower. From managers to admin, there wasn't a single person in their team who wouldn't roll up their sleeves and get stuck in.
Communication was the key to maintaining their reputation for providing excellent service. Tush knew that even the best businesses could face hiccups from time to time, but Peppers always made sure to keep their customers informed and up to date on any issues. It was their approach to shaping and enriching the customer experience that was crucial to their client retention. Once a business experienced the high level of service from Peppers, they always came back for more.
And so, Peppers continues to thrive, with Tush at the helm, leading the way with his passion and commitment to excellence. His dedication to his work had not only created a successful business but also a family of like-minded individuals who were all striving towards the same goal.
So what's next for Peppers? 
While acknowledging that the oil and gas industry will never be entirely eco-friendly, Tush recognises Peppers' reliance on it as their primary source of revenue. Nonetheless, the company has made efforts to expand beyond oil and gas distribution and into wind farms and electric vehicle charging. They have also ensured that all their products are certified for Eco Brass. However, eco-friendly alternatives come at a higher cost, which most customers are currently unwilling to pay. Despite this, Tush believes that the industry is gradually shifting towards more sustainable options. Gone are the days when oil rigs dominated cable gland brochures.