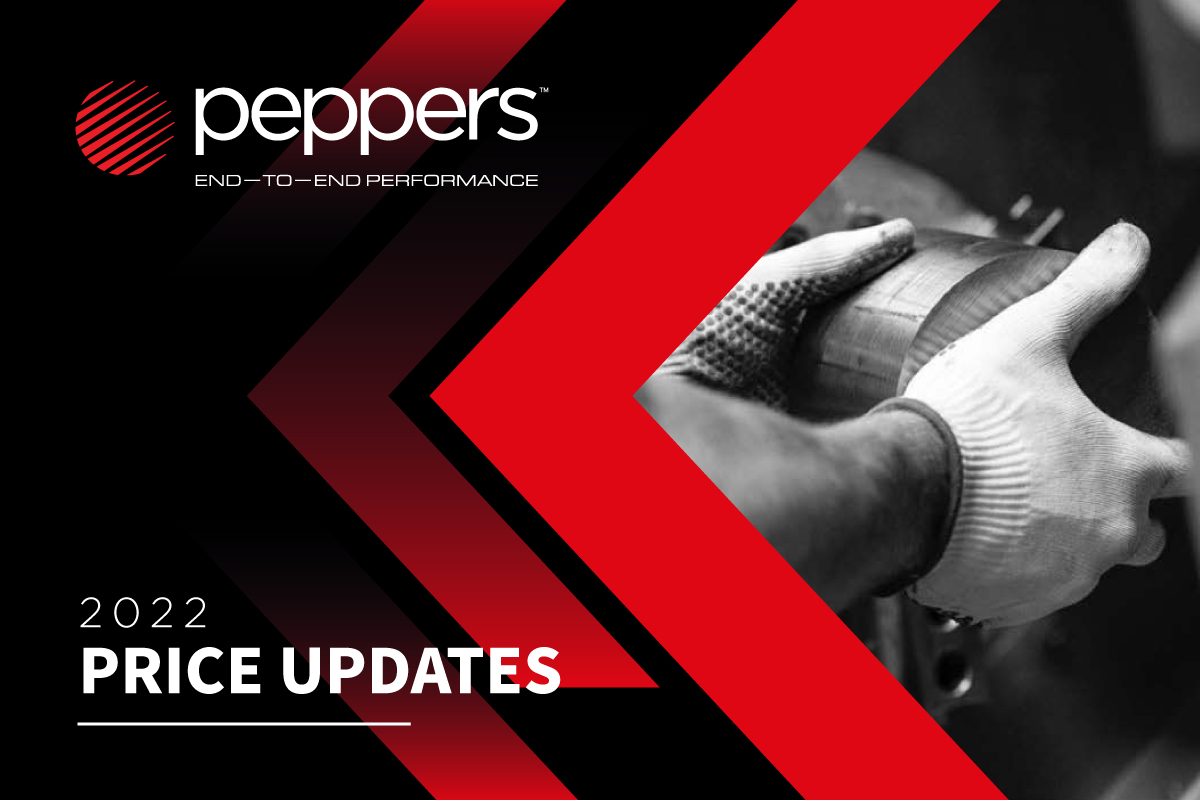 Peppers Cable Glands 2022 Price Increase
We would like to notify our customers that due to market trends and other factors, it is necessary for us to initiate a price increase to our list prices effective from January 1st 2022.
Peppers continues to control expenses and absorb cost fluctuations when possible. Despite these efforts, we are experiencing unprecedented increases in raw materials and logistics costs, due to global market recovery from the pandemic. The magnitude of these cost pressures has created adverse impacts at Peppers regarding our cost to serve. As a result, we must pass on a portion of these increases to our customers.
Orders placed on or after the effective date will be invoiced at the new prices.
As ever, we value your business, and we appreciate your understanding of the market and our reaction to it.
Please do get in touch with our team if you have any questions regarding the above, we will be happy to help.