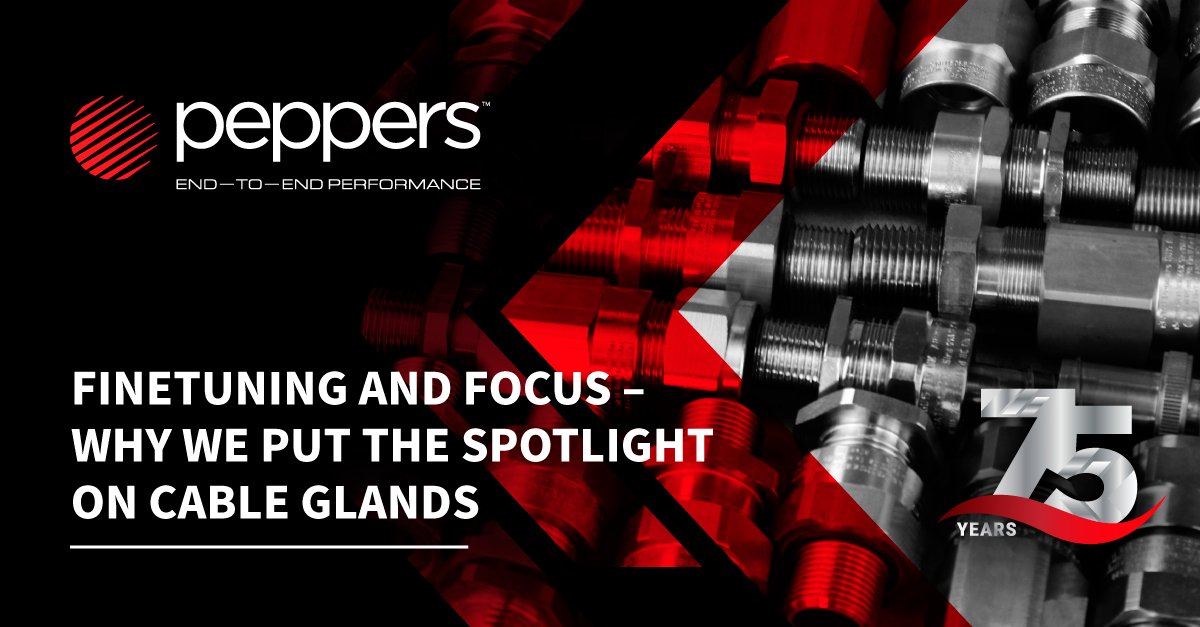 Three quarters of a century in business – it's no mean feat and the sense of pride within our team is palpable. So, what have we done to make it this far? And how have we scaled with the times – after all a lot has changed since 1948! It started with focus – Mr Peppers knew within the first few years where his strengths lay, and we have carried that through to 2023.
What we've not done is expand into new products – as easy as that would be, we knew that fine tuning cable glands, slowly and at our own pace, was always our strength.
The result is a business name that is now recognised as a global leader in the cable gland arena, one that is renowned for its customer service as much as its products.