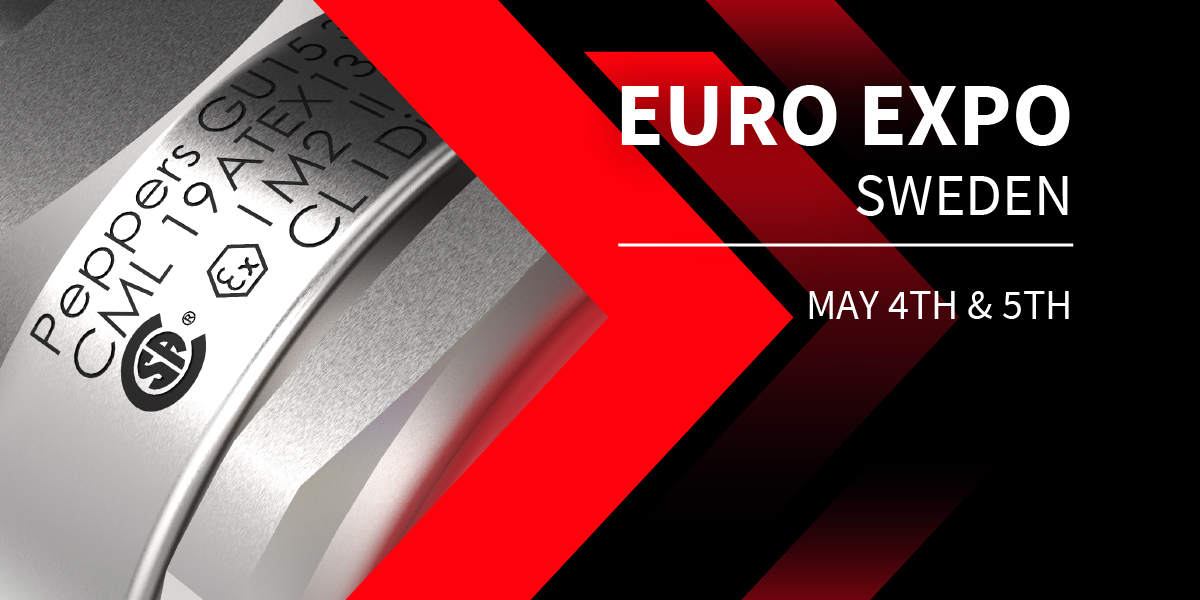 OUR PARTNERS

TO SHOWCASE PEPPERS CABLE GLANDS AND ACCESSORIES AT EURO EXPO
We're thrilled to be represented at this year's Euro Expo by our Peppers' partners, Pulsteknik AB.  This is always a highly regarded event and you'll be in great hands with Pulsteknik, their focus is on sourcing electrical products for demanding environments, in industries with a focus on Ex-material and automation.  Please stop by and find out more about Peppers Cable Glands and Accessories, and how we work together to provide customers with the ultimate product and service.
Pulsteknik AB
T: +46 31 84 03 00
Euro Expo
Location
Racketcenter, Stadionvägen 2
SE-653 40 KARLSTAD
Opening hours
Wednesday 4 May 9-17, entrance closes 16.
Thursday 5 May 9-17, entrance closes 16.