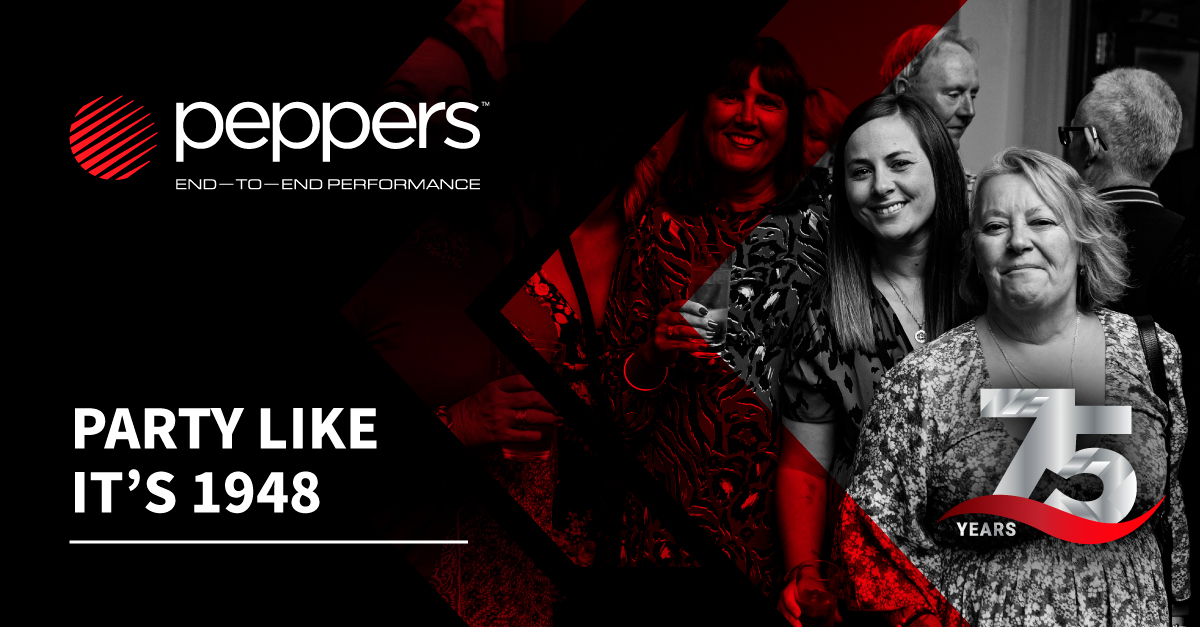 We had a wonderful evening last weekend celebrating 75 years of what is undoubtedly the best cable gland company in the world right now.
It started gently with aperitifs, as a very talented magician wowed us with some incredible tricks. We enjoyed a feast of BBQ food and a slice of delicious birthday cake, expertly cut by our Managing Director Tush Thakore.
Tush Thakore (MD), Martyn Lloyd (owner of Curries & Warner) and Karen Goldberg (Sales Manager Peppers America) all delivered fantastic speeches and we danced the rest of the night away thanks to a brilliant live band playing all of the floor fillers.
It was wonderful to see the current team chatting away with former staff members, overseas employees and some of our suppliers, proving once again that the Peppers family is something we're all proud to be a part of.